Gabriola Events
a gathering place for all events on Gabriola
From the Chaos - Stephen Cole
Tuesday, November 21, 2023 10:00 AM - Saturday, December 9, 2023 4:00 PM (PST)
Description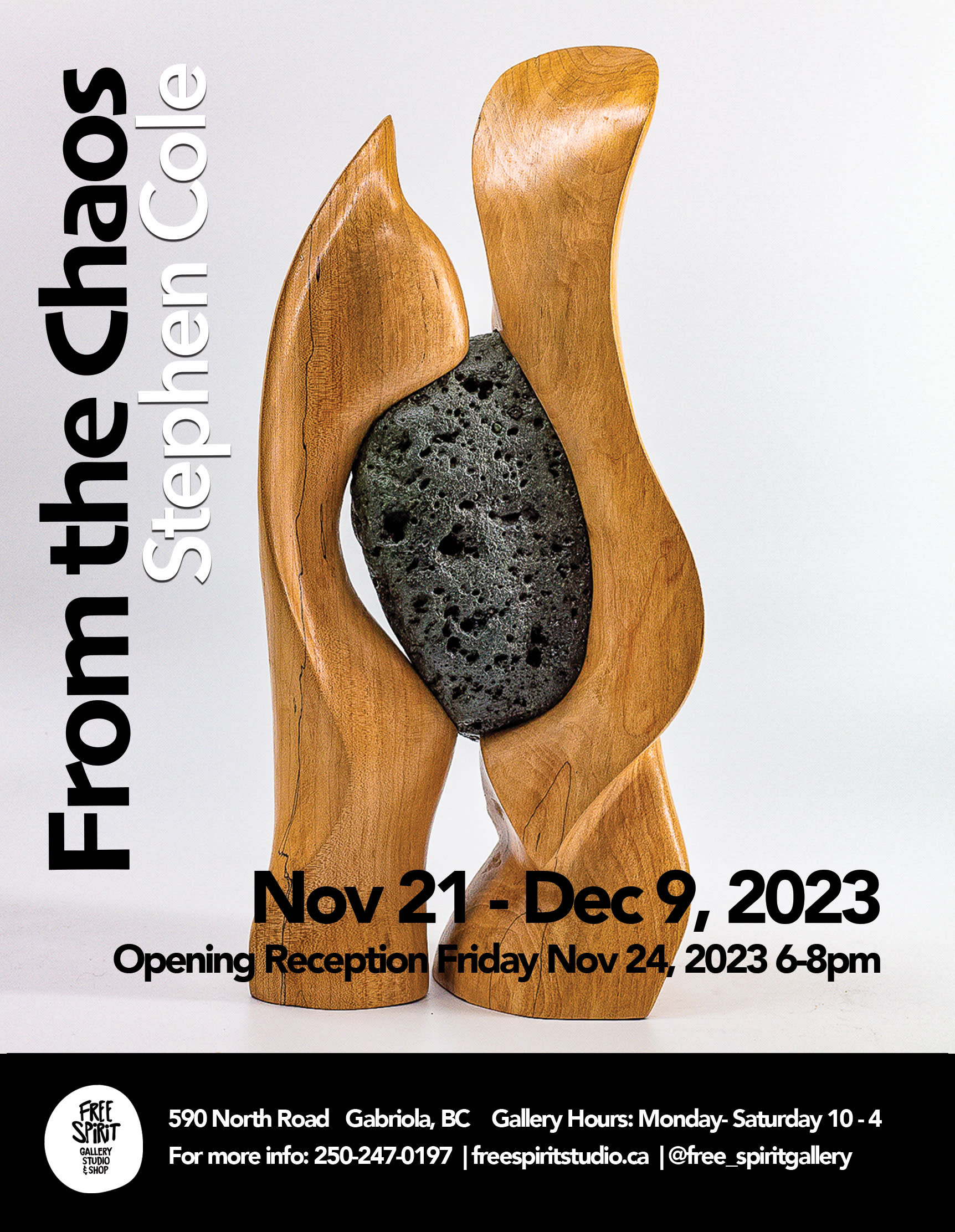 A new sculpture exhibition by Gabriola artist Stephen Cole. Stephen was born in Manitoba and grew up in the Okanogan in Salmon Arm BC. A self-taught artist, he started carving at 14. He and his studio have been a fixture on the island since 2015.

For me chaos is fascinating as well as challenging and the world had seen no shortage of it in the last three years. When we get past the fear, chaos has unlimited building blocks and it is also a place where if we observe it without judgement, it reveals its true nature.
- Stephen Cole
Tuesday, November 21, 2023 10:00 AM - Saturday, December 9, 2023 4:00 PM (PST)
Categories
Art
Talk
Community Event
Event Planners
Promote your event where everyone looks

Avoid conflicts, see what else is going on
The Details
Click the big

+

above the search bar on the right.
No need to log in or have an account.
Add your event.
Events need to be approved.  Please allow up to 3 days for review and posting.
The GICC reserves the right to modify your submission for clarity and content, and may choose, at its discretion, not to post an event on the Community Calendar.