Gabriola Events
a gathering place for all events on Gabriola
Event Planners
Promote your event where everyone looks

Avoid conflicts, see what else is going on
The Details
Click the big

+

above the search bar on the right.
No need to log in or have an account.
Add your event.
Events need to be approved.  Please allow up to 3 days for review and posting.
The GICC reserves the right to modify your submission for clarity and content, and may choose, at its discretion, not to post an event on the Community Calendar.
the Heart of it - Gwen Spinks
Tuesday, January 31, 2023 10:00 AM - Saturday, February 18, 2023 4:00 PM (PST)
Description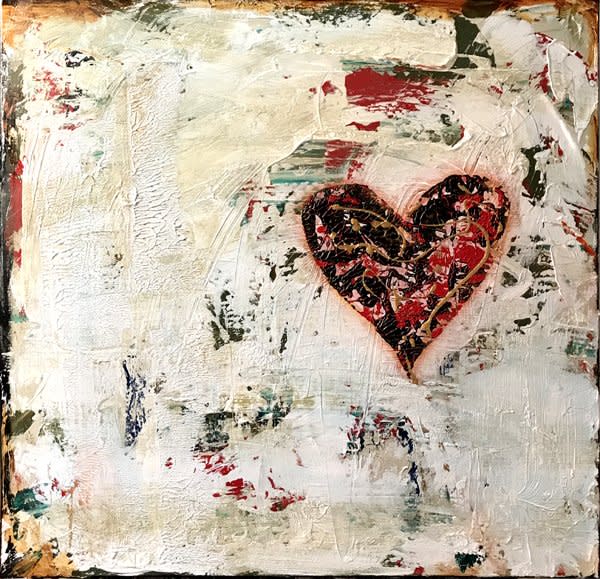 Come and see this show featuring Gwen's heart series of paintings that have been building before the pandemic. The heart has become a commonly recognized symbol which universally stands for the concept of love and affection. Through the pandemic the heart appeared on doorways, fences, front yards, vehicles as a symbol for support for front service works and also to symbolize that we were all in this together. Does this symbol still retain the cultural power it once did? Can its simplicity create a bridge for understanding and connection and community? What does this symbol evoke in you?
_____________________________________________________________________________________________
This show is a collection of old and new work. Small and large. Animals and hearts … the canvas always leads the way.
In November of 2011 I began my journey with paint and it was in that same month I painted my first heart. It is still one of my favourites and they continue to call to me.
I've found it's not what I paint … it's the planning that has gotten me into trouble. There have been times when I've wanted to do one thing or another, like a landscape or an animal but instead a heart appears. It won't be ignored or painted over – it wants to be big and BOLD! The longer I resist; the longer I try to impose my will the worse things gets! However, once I open my heart to possibilities that are beyond my will, beyond my understanding then it all gets easier! Kinda like life!
- Gwen Spinks
Tuesday, January 31, 2023 10:00 AM - Saturday, February 18, 2023 4:00 PM (PST)
OPENING RECEPTION: Friday February 3 6-8pm
Show runs January 31 - February 18, 2023
Categories
Art
Community Event