Gabriola Events
a gathering place for all events on Gabriola
Event Planners
Promote your event where everyone looks

Avoid conflicts, see what else is going on
The Details
Click the big

+

above the search bar on the right.
No need to log in or have an account.
Add your event.
Events need to be approved.  Please allow up to 3 days for review and posting.
The GICC reserves the right to modify your submission for clarity and content, and may choose, at its discretion, not to post an event on the Community Calendar.
THEtinySHOW Exhibition
Tuesday, February 21, 2023 10:00 AM - Saturday, March 18, 2023 4:00 PM (PST)
Description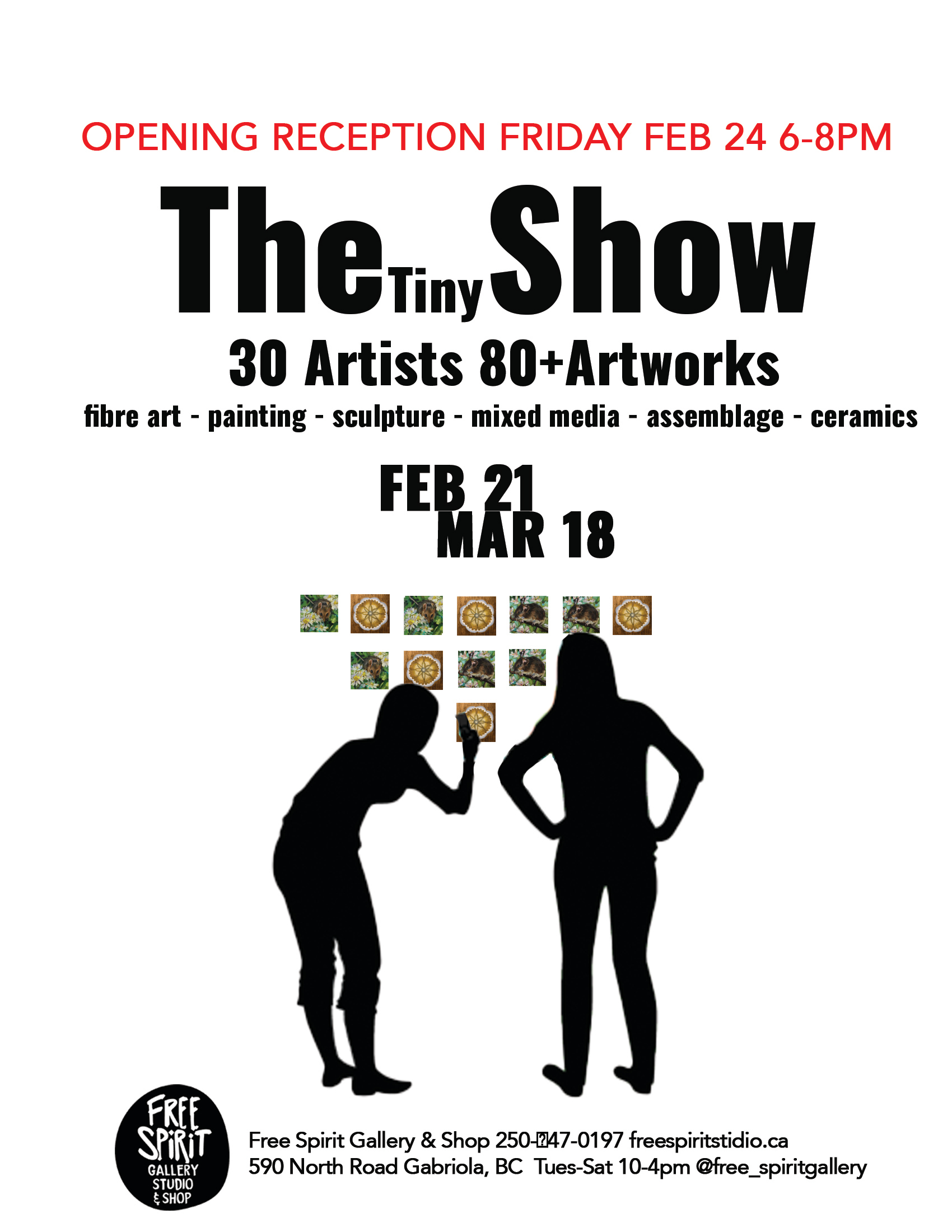 An exhibition that is an ode to the beauty of the miniature in a society where bigger is increasingly better. From our food to our houses to our cars we can't seem to get enough. All original artwork. All 4"x4" or smaller. Miniature art is perfect for the movement towards tiny homes and smaller footprints on our planet. The pieces range from painting to ceramics to sculpture. Every piece highlights the work that goes into their creation, all of the tiny marks, minuscule paint strokes, and attention to detail. Over 30 artists and over 75 pieces. Tiny but mighty.


Tuesday, February 21, 2023 10:00 AM - Saturday, March 18, 2023 4:00 PM (PST)
Exhibition: February 21 - March 18, 2023
OPENING RECEPTION: Friday February 24th 6-8pm *Food & appetizers will be served
Categories
Art
Community Event